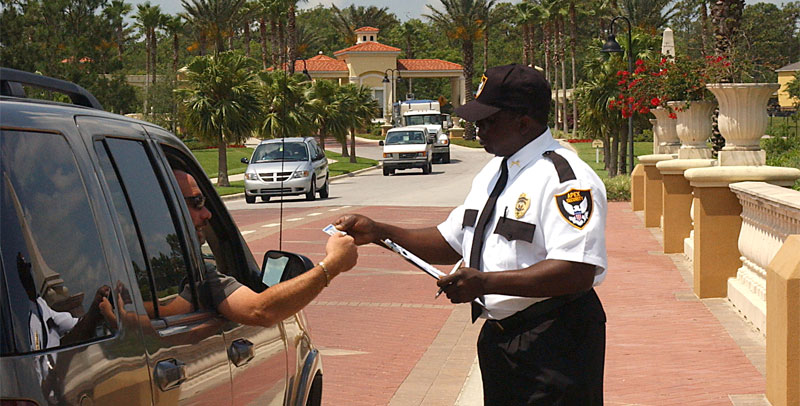 Community Security
 Guards and Familiar Personnel in Your Residential Community
Properly securing your residential community means knowing every corner of it, physically and personally. Security guard services are customized to meet the needs of every community.  Whether you need to have a security guard at the gate or patrolling the neighborhood, Apex Security offers only the best community security services in Orlando.
Residents will get to know us
Team of knowledgeable security officers dedicated to your community
Courteous while enforcing security officer guidelines
Highly trained security officers who continually update their qualifications
The latest community database software for efficient access control
The latest hardware for streamlined operations
We hire, develop, and retain some of the best community security guards in Orlando. APEX security officers understand the importance of staying at the top of their game. That means regular review of procedures, continual training, and accountability for all actions taken, ensuring our security guard services stay top notch.
We are proud of our security officer retention rates.
They are among the highest in Central Florida.
Residential and Gated Community Security Guard Services
Regular neighborhood mobile security guard patrol, including common areas
Gate attendant security guard
Residential high-rise concierge desk security officers
Planned community security plan design